ONE-STOP CERAMIC GRINDING SOLUTION SUPPLIER
Ball Mill Jar,Grinding Media Balls, Ceramic Powder
Zirconia Beads,Ball Mill Jars & Zirconium Powder Bulk
15+ Years Grinding Solution Experience
Customized Grinding Jar Design
Imported Australia Zirconium Raw Material
Our high-quality zirconia ceramic grinding media balls are designed for precision grinding , dispersing,polishing applications of zirconia, barium titanate, food stuffs, pharmaceuticals, coating,painting, and electronic ceramics in vibratory, ball mill, and attrition mills. With a diameter of 0.1mm, these cubic-shaped grinding balls deliver exceptional performance and durability. The advanced zirconia ceramic material ensures superior wear resistance, high hardness, and excellent chemical stability. Designed for efficient and fine milling, our grinding media balls provide consistent particle size reduction and homogenization, enabling precise control over your process. Experience enhanced productivity and exceptional results with our premium zirconia ceramic grinding media balls. We can supply a complete product line of ceramic grinding media,including yttrium-zirconium oxide grinding beads,Ceria-stabilized zirconia beads,zirconium silicate beads,alumina beads,alumina grinding media,agate grindind balls,
tungsten carbide balls,stainless steel balls,etc.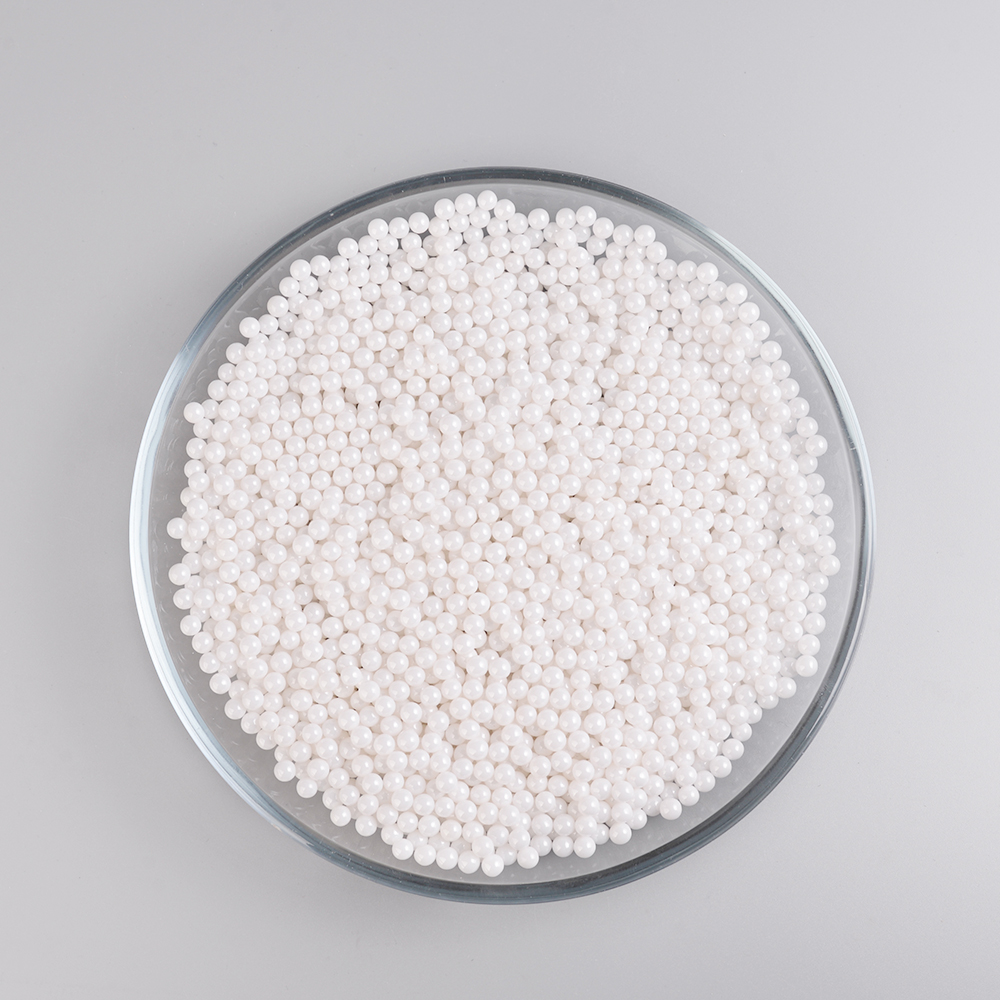 Yttria Stabilized Zirconia Beads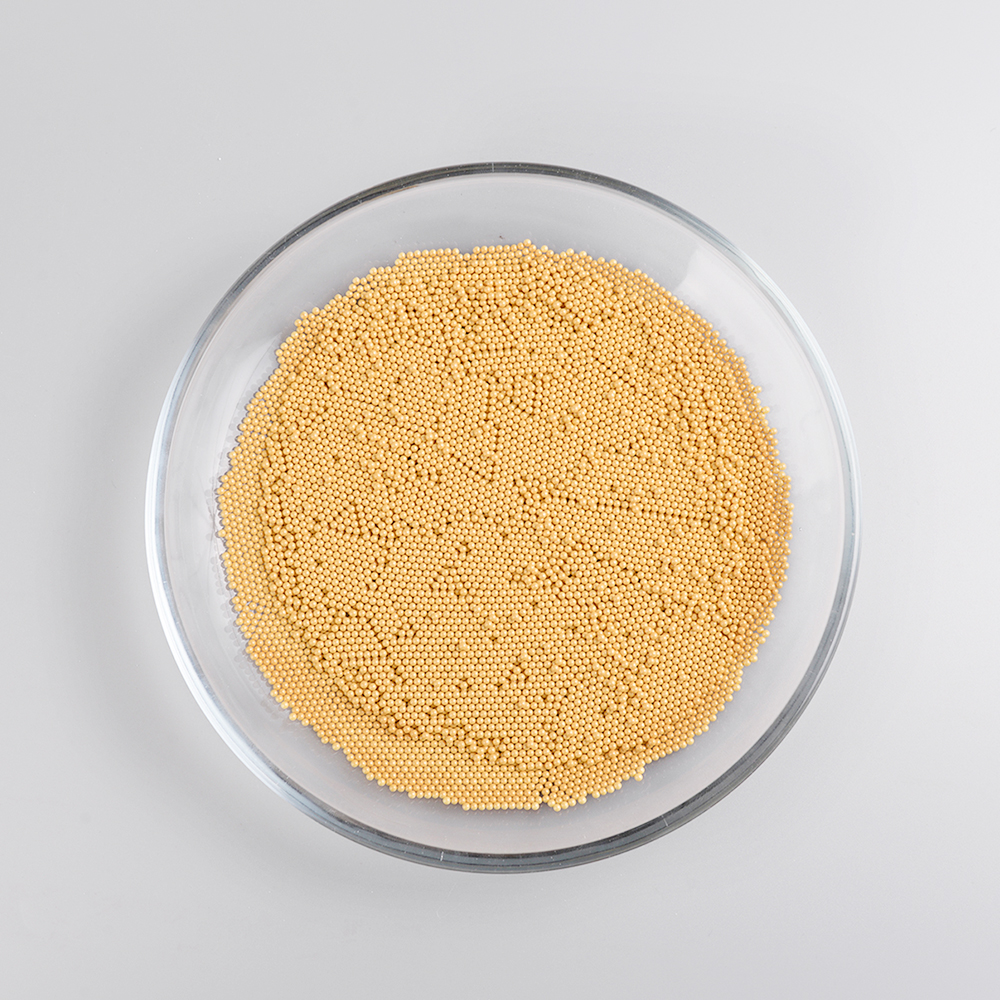 Ceria-stabilized Zirconia Beads
Cerium-stabilized zirconium oxide beads
Brown Ceria Stabilized Zirconia Beads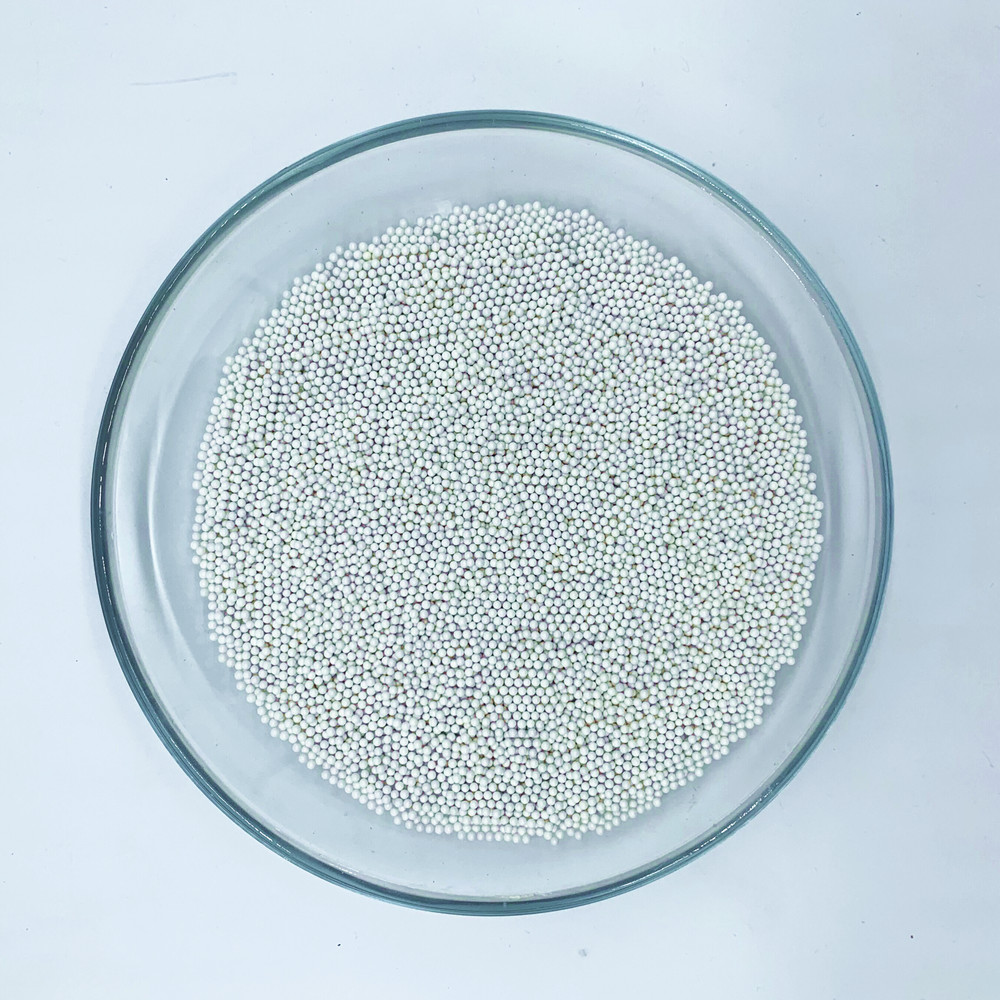 85 Alumina Toughen Zirconia Beads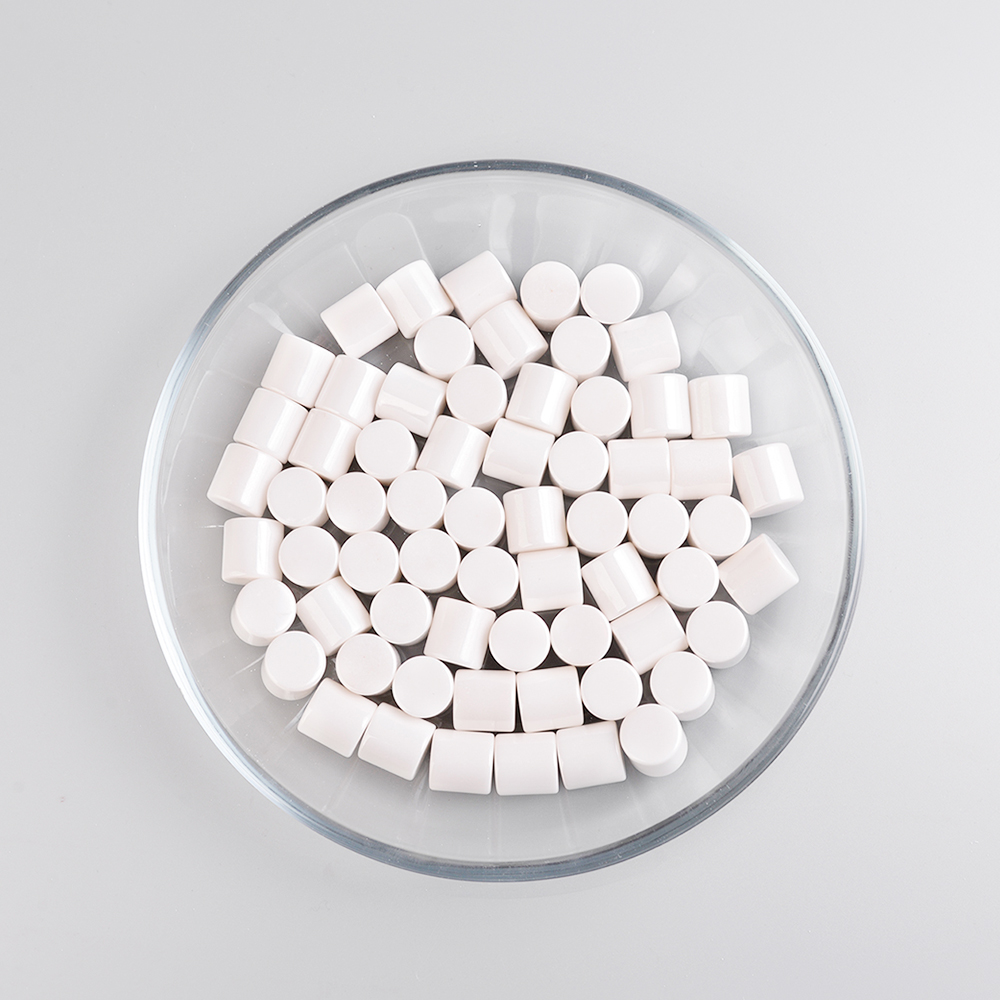 Zirconia Grinding Cylinders
Grinding Jar Factory
Offer a complete product line of customized ball mill jar.
We offer a diverse selection of high-quality jars designed to cater to your specific grinding needs.
Customizable Solutions: We understand the importance of customization when it comes to grinding jars. Our ball mill grinding jars can be tailored to your requirements in terms of size, shape, and material composition. We work closely with you to deliver a customized grinding jar that optimizes your efficiency and achieves excellent results.
Reliable Quality: Our commitment to quality is unwavering. We source our grinding jars from trusted manufacturers known for their precision engineering and superior craftsmanship. You can rely on the durability and performance of our grinding jars for your grinding processes.
Tungsten Carbide Grinding Jar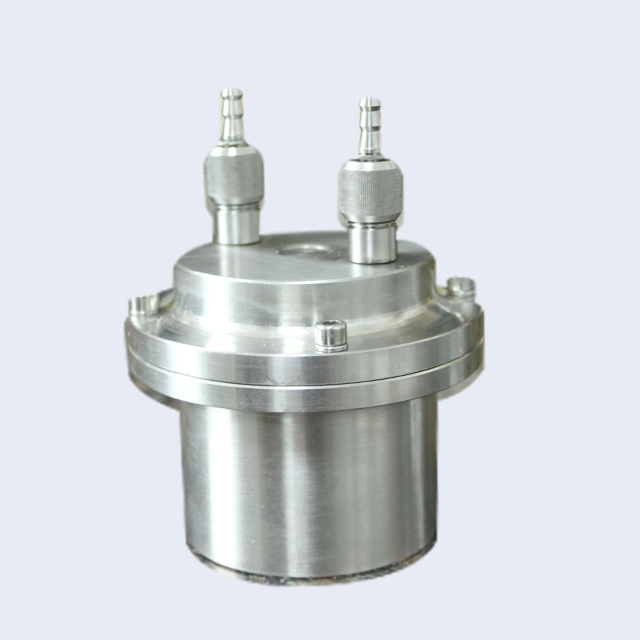 Stainless Steel Grinding Jar
Zirconia Powder,Yttria Stabilized Zirconia Oxide Powder suppliers
Zirconium Oxide Powder and YSZ Powder Manufacturers
zirconium oxide powder includes cubic and monoclinic zirconia powder, offers a wide range of applications in multiple industries. With Tosoh Corporation being a leading manufacturer, high-quality zirconium oxide powders are readily available for various purposes. Zirconia powder and yttria stabilized zirconia powder can be used as a diamond simulant, and have wide applicaions fileds ,such as in ceramic components, or in fuel cells,thermal barrier,biomedical ceramics, functional ceramics,etc. zirconium oxide powder proves to be a valuable material with its exceptional properties and versatile applications.
3mol Yttria Stabilized Zirconia (YSZ) Powder
4mol Yttria Stabilized Zirconia (YSZ) Powder
5mol/8mol Yttria Stabilized Zirconia Powder
Get Your Custom Grinding Jars
Kingda is a trusted grinding jar manufacturer with years of experience in creating high-quality grinding solutions for various industries. It specializes in manufacturing high-quality custom ball mill jars to cover various needs of customers. Here are your custom selections:
Design is another aspect of our ball mill jars can be tailored to your needs. Whether you have an existing design that you would like us to replicate or you need a new design to be created from scratch, we have the expertise to provide a custom design to meet your requirements
We can supply cylindrical,rectangular,spherical, conical,irregular planetary ball mill jar and rolling ball mill jar.
We have designed for Retsch ball mill,disc mills,FritschPulversette5/6/7,different lab milling equipments around the world.
We can offer customization of the different materials for laboratory jar mill, including zirconia ball mill jar,alumina jar rolling mill,tungsten carbide milling jar,agate ball mill jar,porcelain ball mill jars,stainless steel grinding jar.
Zirconia Grinding Jar Manufacturing Process
1):Raw Material Preparation: The main raw material used for zirconia grinding jars is yttrium stabilized  zirconium oxide powder which is also known as 3mol YSZ powder. The powder is typically obtained by mining and refining zirconium minerals. The zirconia powder is carefully selected for its purity and desired properties.
2):Forming: The zirconia powder is mixed with other additives, such as stabilizers and binders, to enhance its properties and facilitate the shaping process. The mixture is typically wet milled or ball milled to achieve a homogeneous blend. The resulting paste-like material is then formed into the desired shape of the grinding jar using various techniques such as cold isostatic press (CIP) or injection molding.
3):Sintering is a crucial step in the manufacturing process where the zirconia grinding jar is heated to a high temperature, typically about 1400°C-1480°C (2372°F-2696°F-). The high temperature causes the zirconia particles to fuse together, resulting in a dense and solid structure. The sintering process also helps in achieving the desired mechanical strength ,density and hardness of the zirconia milling jar.
4): Polishing:Once the grinding jar is sintered, it undergoes various finishing and polishing  processes to achieve the final desired shape, dimensions, and surface quality. This process will involve machining, grinding, and polishing to ensure the jar meets the required specifications.
5):Quality Control: Throughout the manufacturing process, quality control measures are implemented to ensure that the zirconia grinding jars meet the desired standards. This can involve inspections, dimensional measurements, and testing of mechanical and chemical properties.
6):Packaging: Finally, the finished zirconia grinding jars are carefully packaged to protect them during transportation and storage. They will be packaged by wooden or carton box.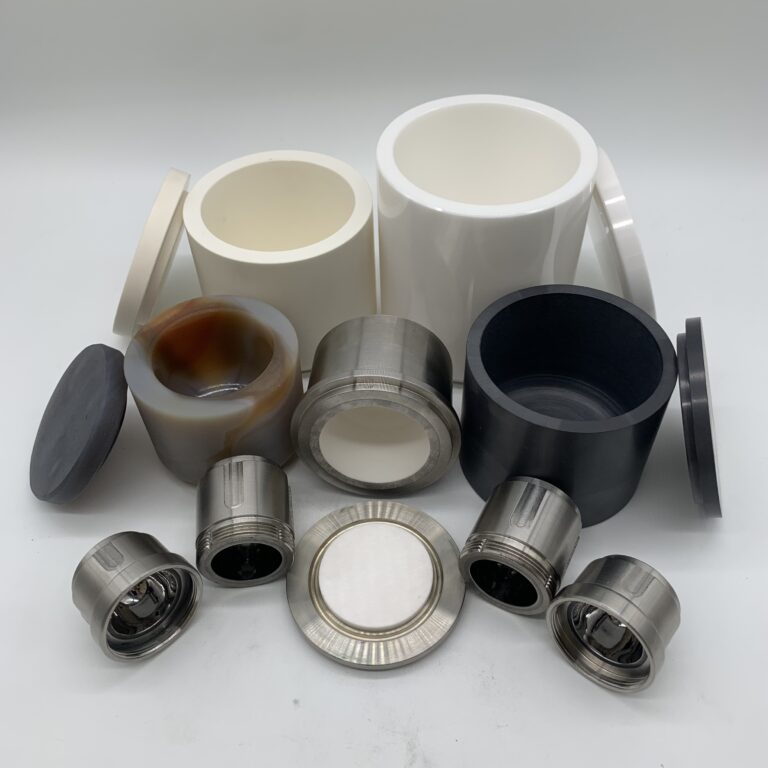 What Our Other Customers Say About Us
Zirconia beads seems to be fine. We given it to some of our good clients and results seems to be good. should be replacing a new order very soon.
We used the zirconia beads. The quality is good. Our usage is for polishing Jewelry. Results are excellent.
Ceramic alumina grinding beads and service is very well.Hope that package can be improved in the next order.
Always purchase zirconia/agate grinding jars,zirconia beads from this vendor.Quality is stable.We have worked with them since 2013.
Agate grinding balls are good quality. We are satisfied. They are a reliable and trusted company.We would like to work with them again.
Top quality zirconia jar, zirconia powder, quick delivery and good service.
Ready to Get the Perfect Product?
Contact Us to Get A Free Consultation
Recent Projects of Customized Grinding Jars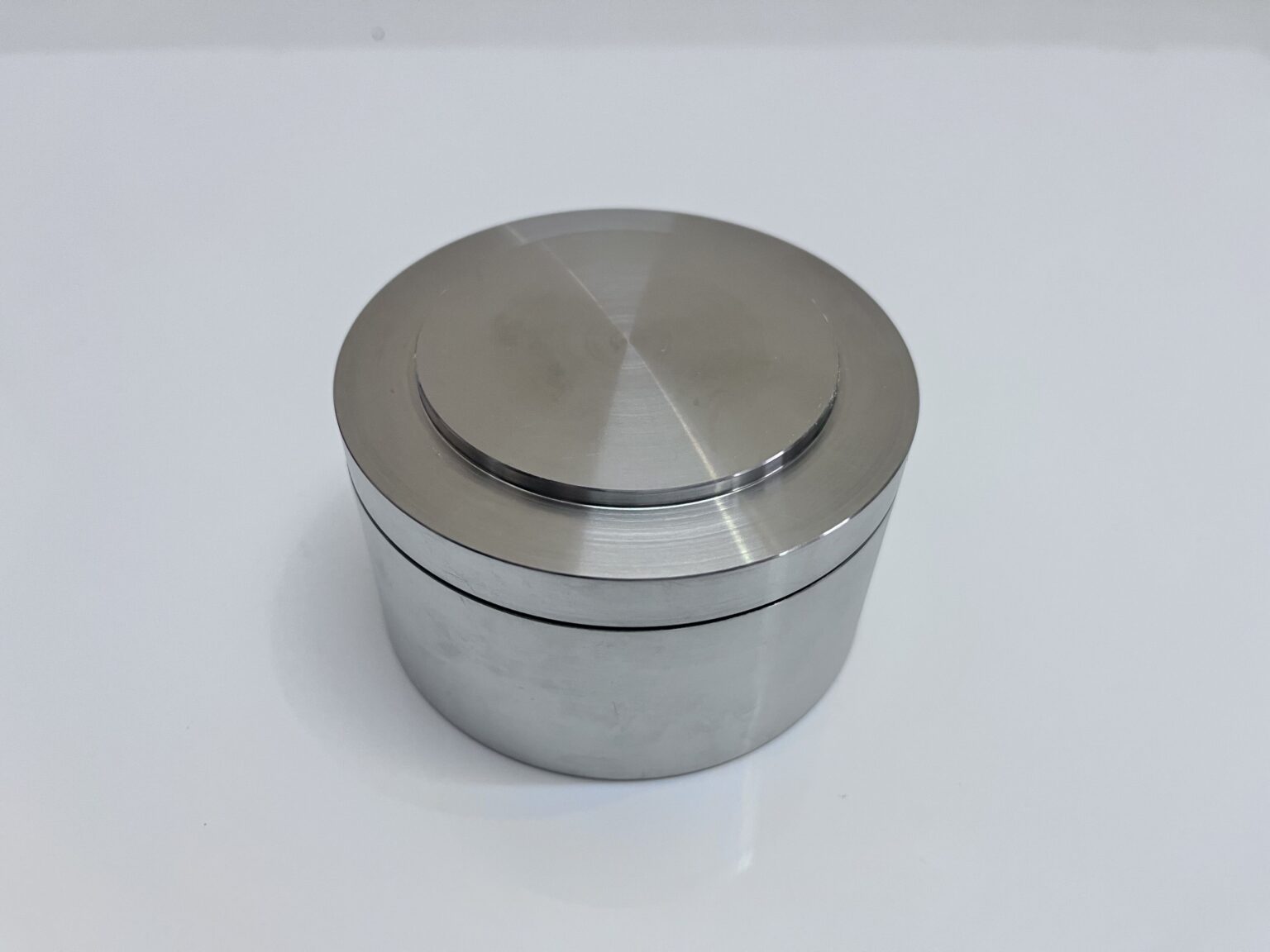 Tungsten Carbide Grinding pot Compatible for Retsch Grinding Jar
Agate Grinding Jar Compatable For Retsch RS200
50ml Zirconia Milling Jar For Turkey
Zirconia Grinding Jars For Retsch PM200 PM400
Frequently Asked Question
Leave us a message today, and we will reply shortly.